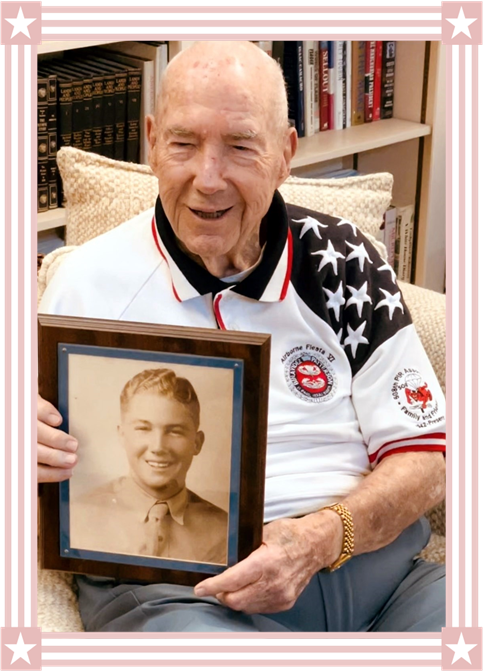 The Patriotic Art & Award Exhibit Honoring Lt. Col. Robert "Bob" Chisolm
This year's exhibit is extra special as we honor retired Lt. Col. Robert "Bob" Chisolm for his lifelong military service.
Lt. Col. Chislom has a distinguished history of military service in the U.S. Army
that includes: fighting in WWII, the Korean War and the Vietnam War.
Bob's bravery and courage served him well as he was injured in all three wars
but continued to serve his country receiving numerous medals and recognition.
Bob was a proud member of the Benavidez-Patterson "All Airborne" Chapter,
82nd Airborne Division Association.
Remarks by Chris Harris
Family and Friends of the 508th Parachute Infantry Regiment Association
-Local Patriotic Artwork
-Fort Bliss Resiliency Through Art Program Instillation 
-Performance by The Johnson Trio