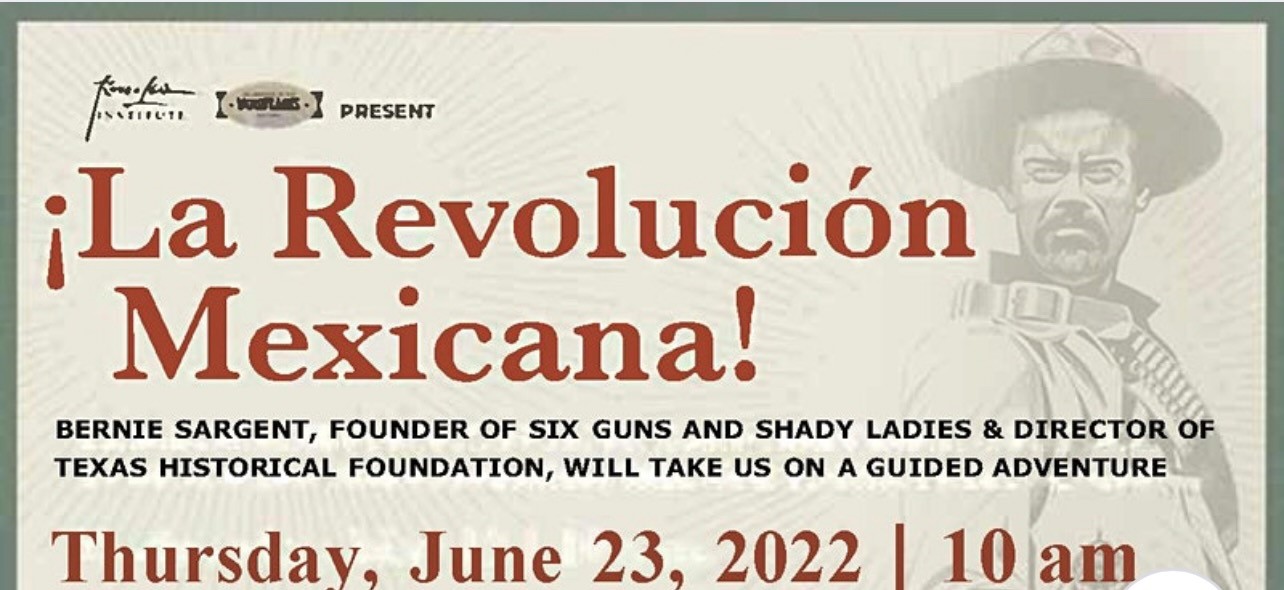 Did you know the Mexican Revolution was planned in El Paso?
Join General Pershing (Bernie Sargent) and Pancho Villa (Vince Sanchez) on an exploration of the revolution. We will see the building from which Fransisco Madero and Pancho Villa planned the revolution, encounter Pancho Villa's favorite soda shop, and explore the history of the disinfecting stations and refugee camps in El Paso. We will also learn about the impactful friendship between Tom Lea and fellow artist and refugee of the Mexican Revolution Jose Cisneros.
Itinerary:
• 10 AM – Meet at the Paso Del Norte hotel entrance. Our tour will depart from the Paso del Norte hotel entrance promptly at 10:15 AM.
• After the tour, attendees may join a no-host lunch with the group at Sabor, located in the Paso del Norte hotel
• Questions? Please call 915-533-0048.
• Please wear comfortable shoes.