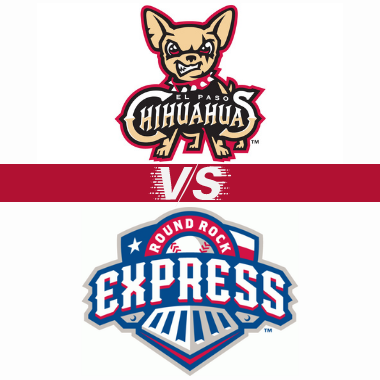 El Paso Chihuahuas vs Round Rock Express
Sunday, July 17 at 6:05pm
vs Round Rock Express
South University Park
*Disclaimer* Ticket prices are subject to change depending on day of game.
Grab the leash and your furry friend! Time to bring your canine pal to the ballpark as the Chihuahuas host GECU Bark at the Park!
All dogs and their owners must enter through the Missouri Gate entrance.
Fans and their canine friends are encouraged to purchase tickets in advance as there is limited seating available.
The Chihuahuas reserve the right to refuse entry to any dog and/or ask any dog and its owner to leave.
The Chihuahuas will provide water for the dogs and will have volunteers ready should owners need to be temporarily excused. Care and control of the pet while at Southwest University Park is the sole responsibility of the dog owner.