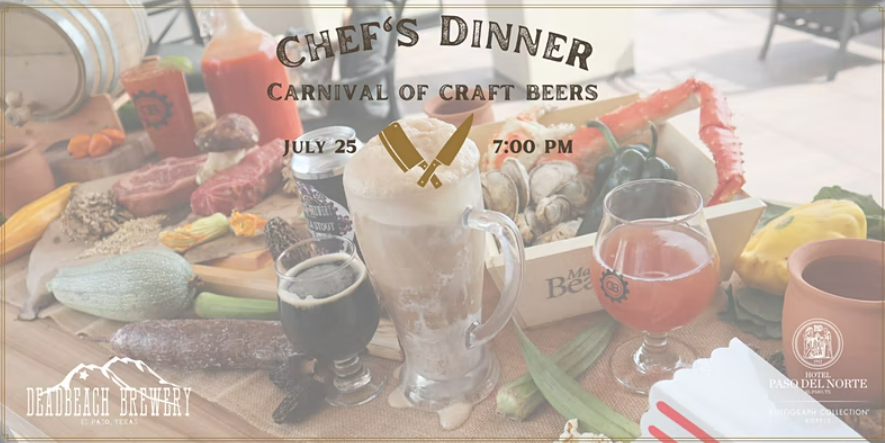 Chef's Dinner, Carnival of Craft Beers
Chef Jason's Carnival of Craft Beer Dinner welcomes back Deadbeach Brewery on Monday, July 25.
Already a destination for culinary delights, the hotel's rooftop bar, El Mirador, will be home to the event. Guests will enjoy craft beer tastings paired with bites from Executive Chef, Jason Brumfiel, that incorporate Deadbeach's locally made brews. The menu plays on elevated carnival delights such as Fried Green Tomatoes, Oyster Snow Cones, Candied Apple Fry Pie and more!
As part of this elevated culinary pop-up, this interactive event will showcase a line-up of beers from Deadbeach Brewery, including Toma! Red Beer, Peelin' Good Vanilla Meyer Lemon Wheat and more.
Space is limited. For more information, please contact 915-745-1266.
Tickets are transferable but non-refundable. TICKETS