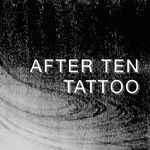 Friday the 13th Flash Party
🌙 Friday the 13th Flash Party 🌙
📅 Date: Friday, the 13th
🕕 Time: 10:00 AM
📍 Location: After Ten Tattoo (EL PASO LOCATION)
* designs available at $31 and $113 *
After Ten Tattoo invites you to a Friday the 13th Flash Party! Get to know our incredible artists, snag exclusive merch and participate in our giveaway for a chance to win a free tattoo! Their talented artists have conjured up a collection of flash designs just for this occasion. Embrace spontaneity and walk right in! All artists will be accepting walk-in appointments, ensuring you have the chance to commemorate this day with a special piece of art. While you wait for your turn, enjoy our complimentary food and drinks.
See you there! We can't wait to share this experience with you.
Mark your calendars and invite your friends.