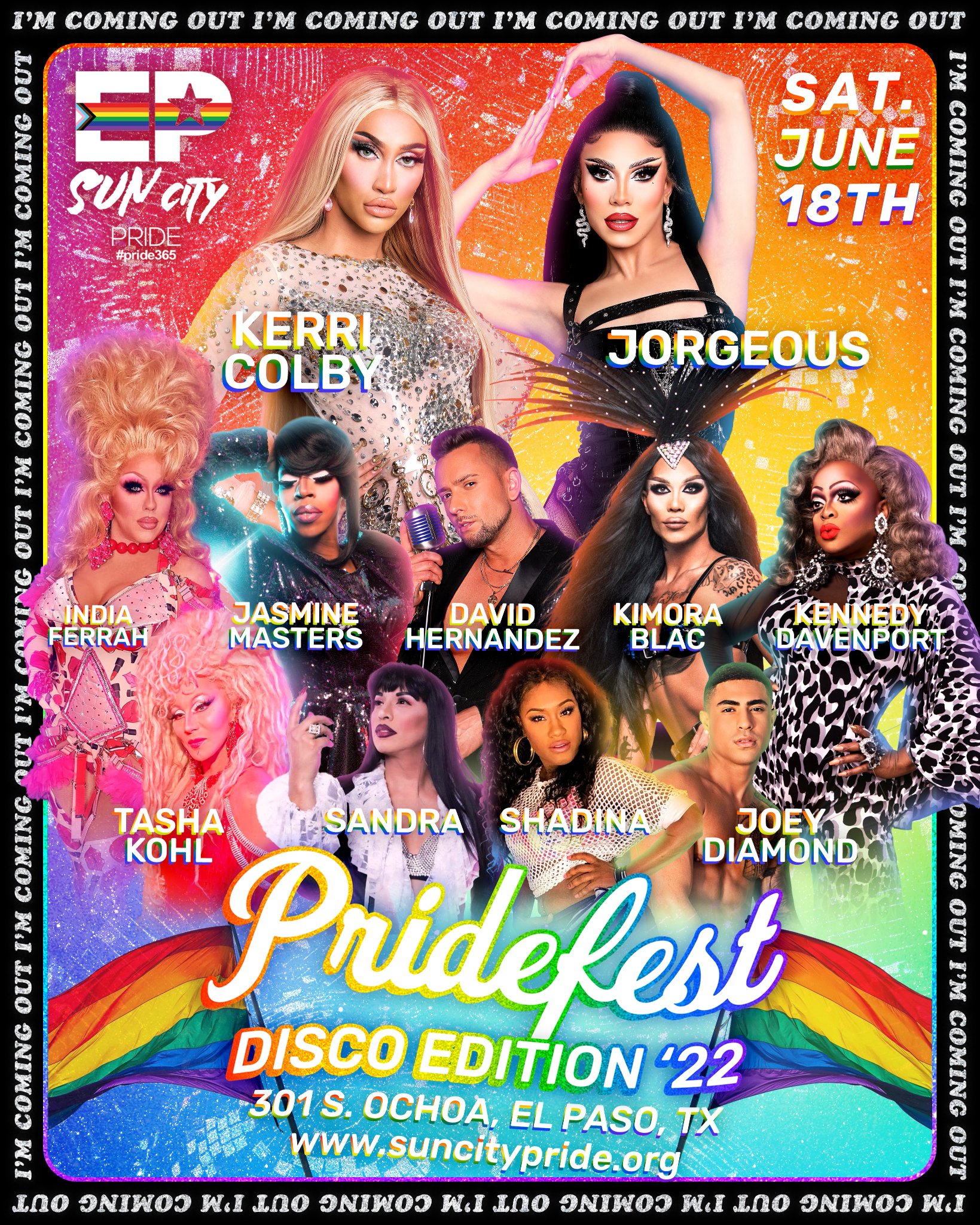 Pridefest Disco Edition '22
El Paso Sun City Pride is ready for you El Paso! Its that time of year for everyone to come together to show your Pride!
El Paso Sun City Pride has been working very hard to bring you the BEST Summer of Pride yet! Also they are back DOWNTOWN where it all began! Yes, at 301 S Ochoa! Join them for all of these festivities especially the festival as a – Pride STREET FEST this year with indoor and outdoor festivities, many local artists, local organizations, a food court, art installations, and an extra groovy VIP experience!