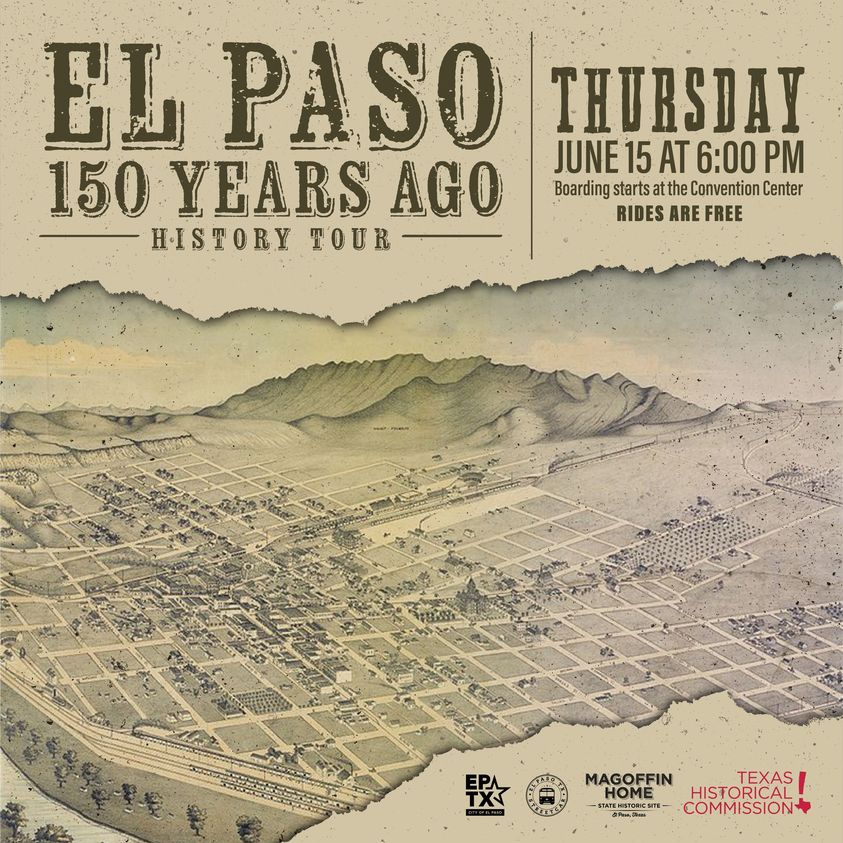 El Paso Streetcar – El Paso 150 Years Ago History Tour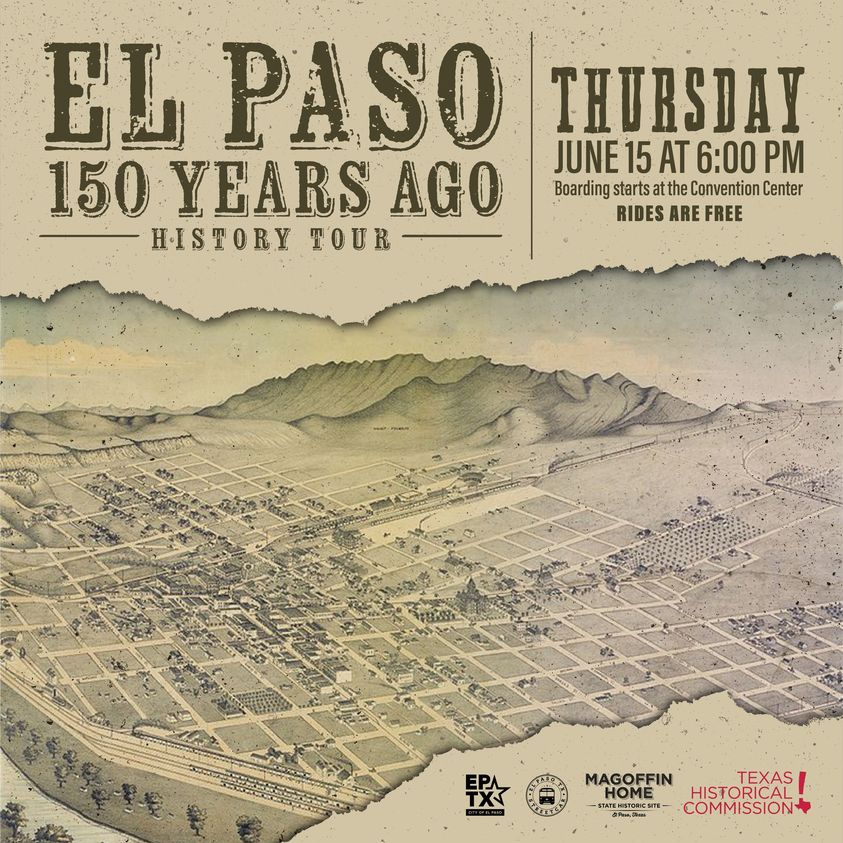 Join the El Paso Streetcar on June 15th at 6 pm for an incredible ride on the streetcar through Downtown El Paso, discovering 150 years of captivating history! Don't miss out on this incredible journey through time. The free history tour held in partnership with the Magoffin Home State Historic Site will start boarding at 6 p.m. on Streetcar 1511 at the Convention Center Stop in Downtown, at Santa Fe and Henry Trost.
Reservations are encouraged but not necessary. Save your seat
https://rb.gy/4gbjv
. Track the Streetcar by downloading the free Ride Sun Metro app available now for Android and IOS devices.